عدد الرسائل

: 181


Localisation - أسم المنطقة او البلد

: Yemen


تاريخ التسجيل :

22/07/2007

بطاقة الشخصية
A3333003:


(5000/5000)
في السبت أغسطس 02, 2008 6:30 am
1-
Foundation Flash CS3 Video
[2008]
contents:
* Chapter 1 Creating and Playing Flash Video
* Chapter 2 Editing Video for
Flash
* Chapter 3 Alternative FLV-Creation Tools
* Chapter 4 Creating a
Custom Player
* Chapter 5 "Talking Head" Video and Alpha Channels
*
Chapter 6 Adding Filters and Blend Effects to Flash Video
* Chapter 7 Masking
Video
* Chapter 8 Flash Video Tricks, Tips, and Special Effects
* Chapter
9 Playing with Multiple Videos
* Chapter 10 The Camera Object and Flash
Video
* Chapter 11 Cue Points and Captions in Flash Video
* Chapter 12
Going Small and Going Big with Flash Video
Download Links
http://rapidshare.com/files/115857018/flash.rar
2-Flash CS3 For Dummies
Description:
Start with simple animation, or create whole pages in Flash. The newest version of Flash offers all sorts of cool options for designing Web sites that stand out from the crowd, and this handy guide makes it easy. Enhance your site with animated graphics, boxes, or buttons; morph shapes; create text with exotically changing colors; add sound or video; and watch visitors flock to your site!
Code:
http://rapidshare.com/files/83101444/Flshdumzy.rar.html
password-sharez.org
_________________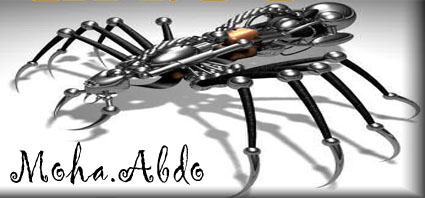 صلاحيات هذا المنتدى:
لاتستطيع
الرد على المواضيع في هذا المنتدى